Committed to Her Craft
This manager's passion is inspiring.
In my role guiding practices on patient experience, I'm always on the lookout for examples that illustrate one of the insights from my book. When it comes to employees who have found their calling, I found a great example reading about Abby Down, a bartender whose story proves she does much more than serve drinks.
Abby works at the Midtown Manhattan sports bar called Blue Haven East and was featured in a recent article in her local paper The New York Times. What grabbed my attention is how she prepares for gameday, meaning every Sunday during football season. "My work is performative. People expect high energy…and I have to work to make it happen."
Besides using a great word to describe her work, here is a person who is devoted to making sure the customer experience is great.  She uses props, including a megaphone, to both rally the crowd and get drinks to their destinations. You get the sense that being in the crowd and seeing her in action is just as much fun as watching the game.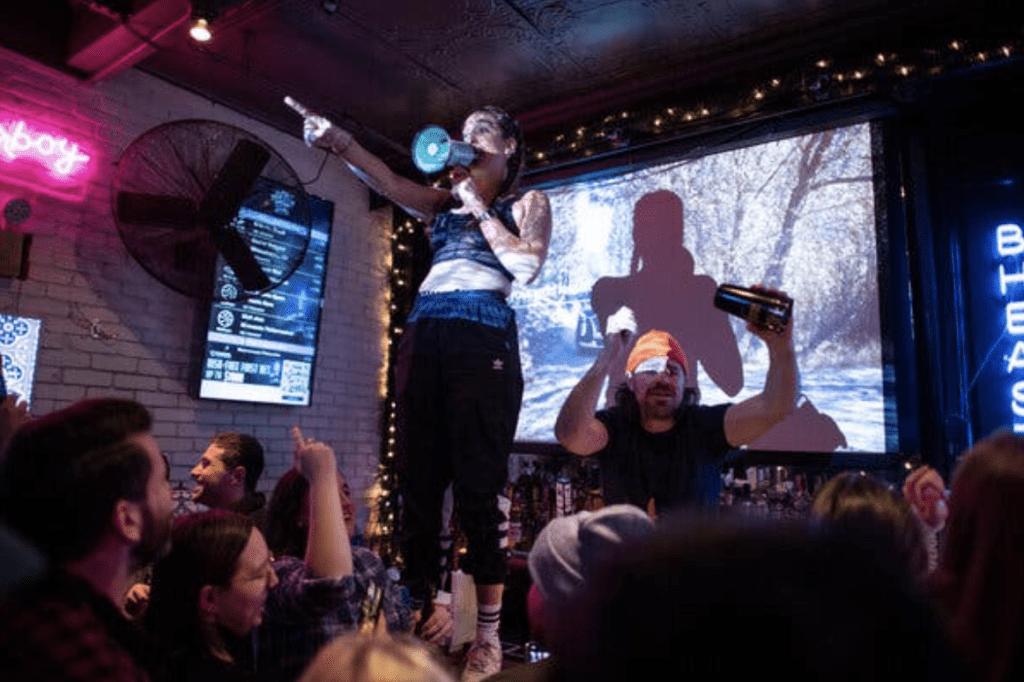 What I truly admire is her attitude and approach to what happens when she gets to work "I have to be on my game 100 percent, whether I feel good or bad, up or down."
Job-Career-Calling
Abby has found her calling and is a prime example of what I mean in the insight from Beyond Bedside Manner titled "Job-Career-Calling." The main message of the insight is that you want to help people who work for you find increasing meaning in their roles. If they're in it for only a paycheck, then their role is only a job. If they find a deeper sense of purpose, then it can become a career or even a calling.
Do you have an Abby on your team? Part of this means finding those special people with great personalities as well as the internal drive. For a medical practice, it's just as important as making sure each and every employee has a solid understanding of why you are in business and what problem(s) you are solving for your patients.
Employees who you help to find that deeper meaning are more valuable, both in terms of their longevity as well as their contribution. Their ability to represent what you hope and dream for the practice can't be understated. And when you find your Abby, allow them to help you attract and retain more of the same. That's how you keep building a great culture and embody PX principles.