In today's blog post we learn that a good sales rep. starts by earning trust before the sale!
Admit it, sales representatives play an important part in the function of a medical practice.
The relationships you have with your best reps help keep the practice in good shape and keep you abreast of what's new in technology and industry.  

Your Job Goes Beyond the Sale.
The story that inspired this topic involves a sales rep named Brandon James Thompson. 

His dedication, passion and follow-up make him a fan favorite among doctors and their teams. For Brandon, the Covid-19 lockdowns started his very first day on the job with a device start-up. The following day he was terminated. Yikes!
Undaunted, he shared a post on LinkedIn. Most people would have posted to see if anybody knew of a job opening.
Quite the opposite, he offered support to others who may have been in the same situation, if only to inspire others to not allow their dreams to be crushed by a setback.
He soon launched his own sales distribution company and began recruiting others to join him, echoing Tom Cruise in Jerry Maguire: "Who's with me?!" He had no products but had been asking doctors what they needed and found the answers to be:
Help us find ways to save on expenses

Help us figure out how to make our office safe for patients to return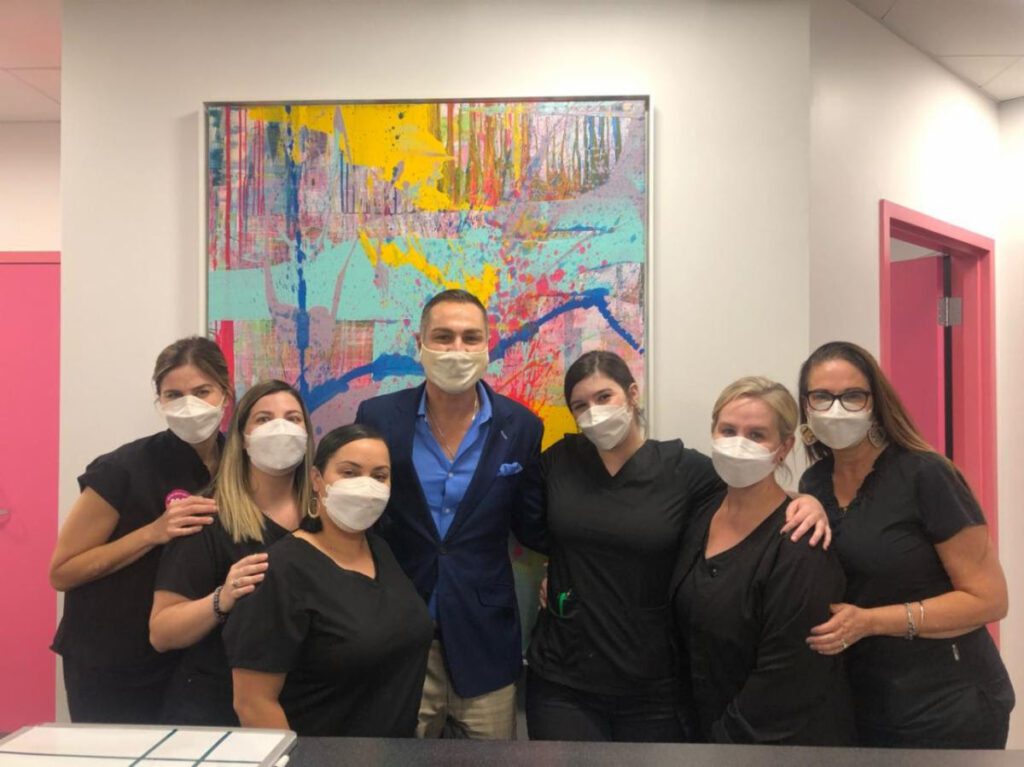 The Jerry Maguire of Sales Reps and His Team
8 months later, Brandon has a solid core of reps and has landed contracts with several major companies. And he decided that he was going to approach the entire relationship with his customers in a new way. Rather than lead the discussion with his latest device, he decided to do something very different: Start the relationship by not selling anything. 
That's right. 
A sales rep not selling but instead simply showing up to first learn about the practice and earn their trust before teaching them ways to increase revenue.
He has found ways to help practices without them having to spend a dollar. He's taken principles from my book and used them to teach a "white glove" approach to each individual patient during their consultation.  Then and only then does he introduce some of the technologies that can help boost self-pay elective revenue.  
Born out of necessity to support his family, Brandon now has BT Medical Innovations as a long-time dream turned reality. He's re-imagined how a sales rep can better serve customers. Just like the thousands who read his post on LinkedIn, I felt inspired to write this post and weigh-in.  
Whoever is the Brandon Thompson "super rep" in your world, take a moment and thank them. Like you, they are trying to figure out how to best serve you and your patients during this once-in-a-lifetime crisis.  A little gratitude goes a long way.  
Join the PX Movement to Learn More: