Does patient experience only involve how we "treat" patients when they are in the office?
Earlier this month I attended Eyecelerator, an MD-led full-day session that puts 1,000 surgeons, innovative company leaders, and investors in the same room to discuss innovation trends. It was held on the front end of the ASCRS, the annual spring meeting akin to a family reunion in ophthalmology.
The highlight of the day for me was The Winning Pitch Challenge, where doctors are invited to submit products in early-stage development into a Shark Tank competition. Of the 50 submissions, 3 finalists were chosen to present to the audience, with judges from the industry as well as the investment community.
The finalists' products were clearly in the realm of "making a better mousetrap" versus the current solution. Osheru has come up with a much better way to perform eyelid surgery that is a better experience for the patient as well as the surgeon. Inventor Patricia Buehler, MD has developed a platform that reduces a 40-minute procedure to under 10 minutes and eliminates the operating room, sutures, and bruising commonly associated with blepharoplasty. Their Ziplyft platform has application beyond eyes to other areas of excess skin that appear with aging. Well deserving of the top award and $25K.
Similarly, Eyedetec has come up with a solution for the millions of patients suffering from dry eye. Inventor Barry Linder, MD developed a spa-like solution that allows an office-based procedure to be performed at home by the patient as desired. Their ELM (Eye Lipid Mobilizer) shows clinical data that is comparable to efficacy office procedures and pharmaceuticals but at a price point that consumers will favor over office treatments costing north of $1000 and pharmaceuticals that can cost hundreds of dollars each month. Runner-up and awarded $15K.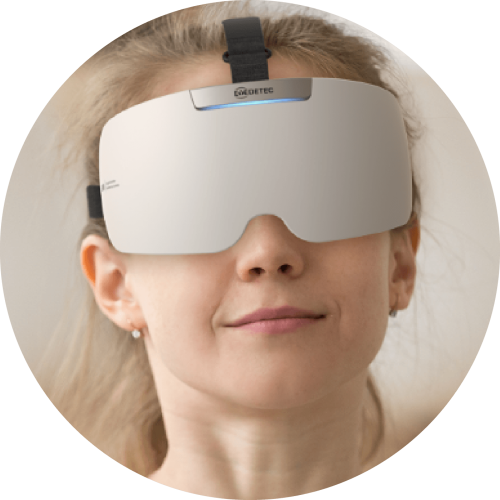 What I enjoy is seeing how PX in medical devices is getting center stage in the same way software programmers consider UX (user experience) when designing interfaces for digital devices. These inventors are prioritizing how the patient will perceive and experience the technology at the same level as the efficacy of the device itself. Given that both of these devices are intended to be self-pay elective offerings, they serve as two examples of the impact that PX can have on technology, as well as at the point of service in a medical practice.
Congrats to Doctors Buehler and Linder, and may they inspire the next generation of medical devices and procedures residing in the minds of innovators everywhere! Go PX!