I was saddened to learn this past week of the passing of Tony Hsieh, long-running CEO of Zappos and a true visionary. By the age of 46, Tony already had an incredible list of accomplishments to his name. Here's what we can learn from his legacy.
To appreciate what we now take for granted, remember that by the time "Y2K" became part of the vernacular, online shopping was still in its infancy. People didn't know if they could trust their credit cards to a website. That's why having a "Customers First" approach was so important for the Zappos brand to flourish online.
If you enjoy the benefits of shopping online, thank Tony Hsieh, who in 1999 built a business that led a revolution in how consumers make purchase decisions. This week's blog post highlights ten examples of how Tony Hsieh and Zappos influenced the world – yours and mine – for the better.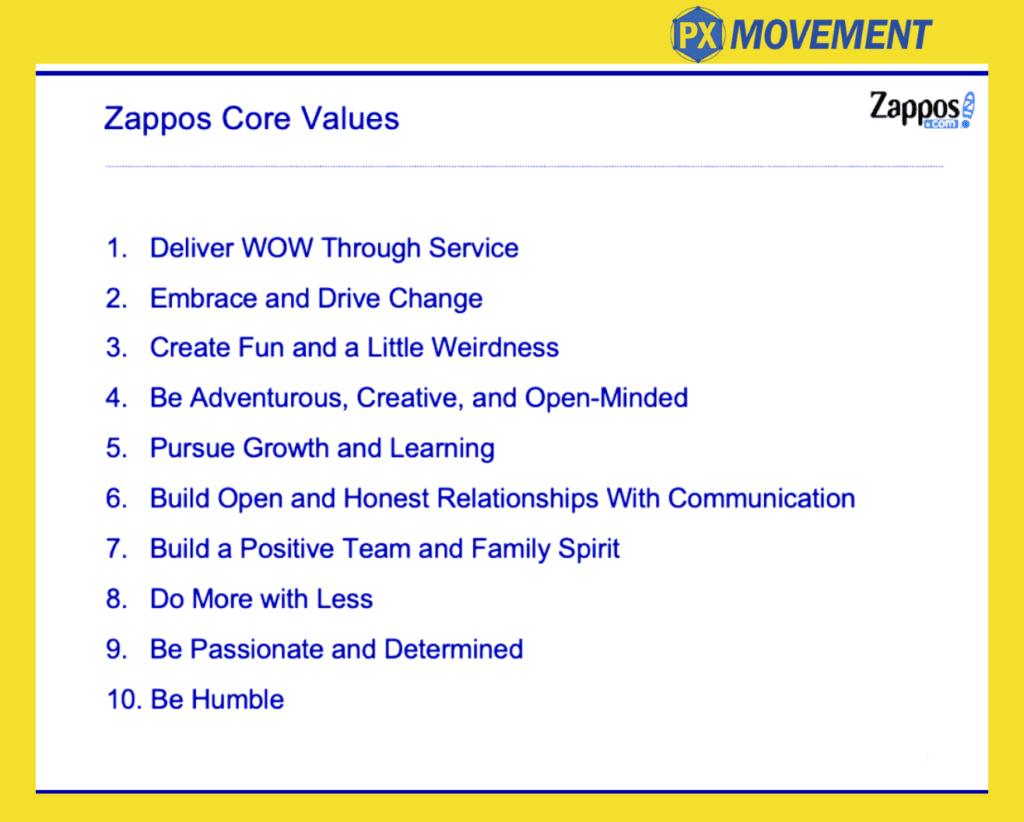 #1 Zappos Changed Our Opinion About Online Shopping
Far more than being a "pioneer," the company became "settlers" in the new world of online commerce. Zappos single-handedly convinced consumers that it was actually a better experience to buy shoes online rather than at a store.   
The website took product photography seriously, showcasing their goods with excellent pictures. The only thing you couldn't do was try them on at that moment. But with upgraded shipping and a full year to return items, it soon became clear that waiting a few days to receive shoes at home was far better than having to schlep to the mall.  
#2 Harnessed the Power of Free (and made a lot of money doing so)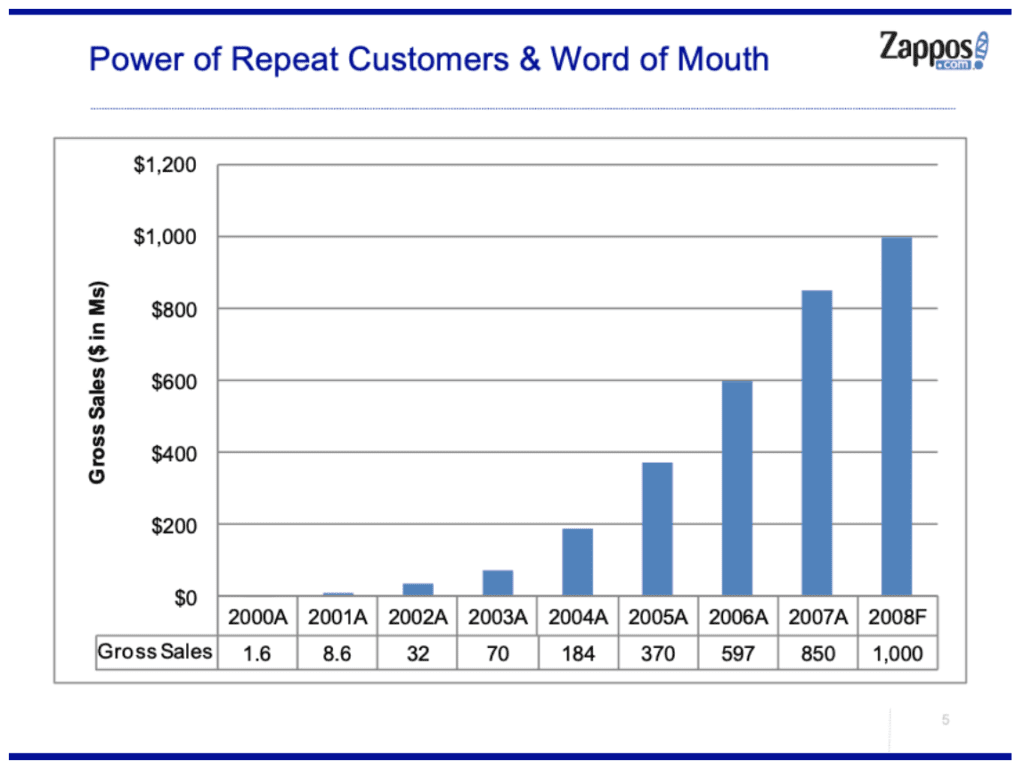 Long before Amazon Prime, Zappos offered free shipping (both ways) and set the standard for what is now an expected hygiene factor. Back in the day, it was sufficiently unique to motivate consumers to try buying shoes online. The company went from $1 million to $1 billion in under a decade and were purchased by Amazon in 1999.
#3 Turned Customer Service Into Competitive Advantage
Their shipping manager once said he wanted consumers to return purchases so they could experience how easy and seamless it was to do so. They took the entire notion of customer service, which had been relegated to the back corner of the department store, and made it their core mission. 
Tony Hseih would say, "we are a customer service company that happens to sell shoes;"  they soon expanded into a major retailer of clothes and accessories.  
#4 Adopted a Unique Set of Core Values
They had a set of ten distinct core values (see above) that guided employee behavior, including "Create fun and a little weirdness." New employees were offered a bounty to exit the company mid-way through initial training; this served as a highly cost-effective method of weeding out those who simply didn't fit the culture.  
#5 Customer Relationships > Customer Sales
Their customer loyalty team (what others deem a "call center") was trained to establish a PEC – "Positive Emotional Connection" with each caller and spend as much time as needed on the phone with them. 
#6 Made Visitors to Their Headquarters Feel Special
During my own visit to Zappos, they picked me up at the hotel, gave me a full tour, allowed me to interview key employees and even made me "King for a Day."
#7 Invested Heavily in the Community
Tony Hsieh moved Zappos' headquarters to downtown Las Vegas and the old city hall. He developed property in the area to better integrate work/life balance for his employees and those of other start-ups.  
#8 "That's an Interesting Idea"
I never met Tony Hsieh in person, but we did have an exchange by email. After my visit, I reached out with an idea for Zappos to sponsor shoeshine stands across the country. As a branding opportunity, it seemed a more meaningful use of their logo than in the TSA bins at the airports. As a cause, they could support what had become a gradually disappearing service industry. To his credit, he did connect me with his marketing team and we did have a follow-up meeting.   
This happened just prior to his selling the company to Amazon, making his carve out of attention even more remarkable. He lived frugally – in a 240 square foot Airstream trailer – and didn't own many pairs of shoes. Already a billionaire, he told one reporter that he was more interested in experiences than money.   
Thank you, Tony. Indeed, you lived up to what you professed in your book: Delivering Happiness.