We enjoy learning from the best, and industry veteran Andy Corley fits that description. In this blog post, we refer to Andy's wisdom in order to learn the secret to High Performance Management.
In a recent interview with my colleague Bernie Haffey, Andy discussed success and failure in business. The single biggest risk? Execution. 
If you have time to listen, go to www.haffeyco.com and hear Andy tell a few stories that give an inside look into his career as an operator, entrepreneur, investor and guide.    
One statement he made stopped me in my tracks: "It's hard to make things simple and simple to make things hard".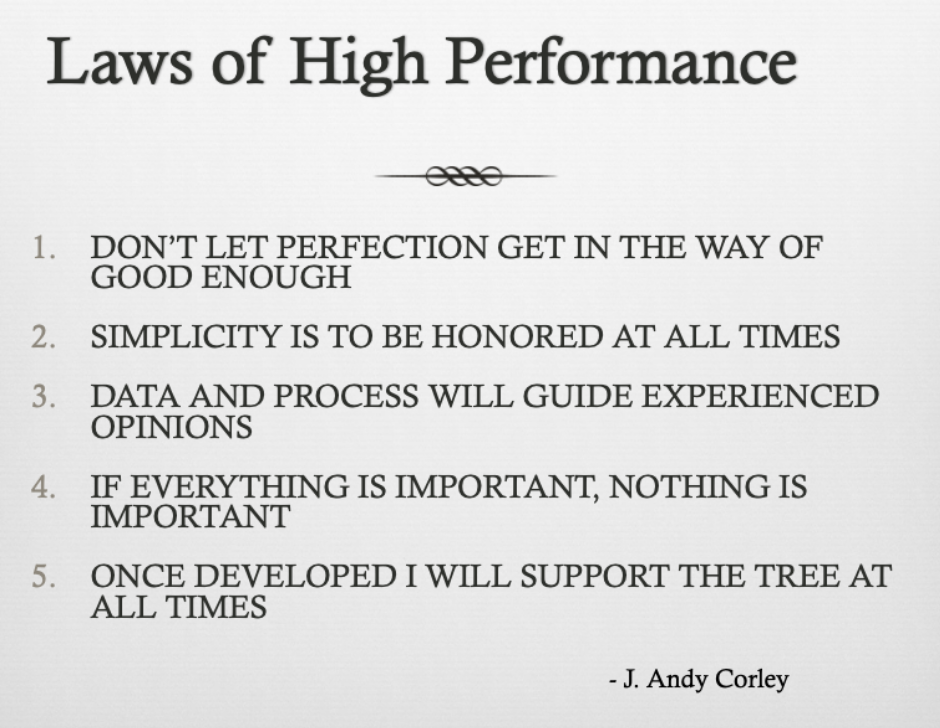 What is High Performance Management?
High Performance Management is a universal problem solving tool that is being used by organizations large and small to achieve better business results. At the conclusion of the interview, Andy shared the laws of high performance (listed above).
HPMS stands for High Performance Management System. It forces us to look at process – how we get things done – with a structured approach based on proven quality principles.  
HPMS Is not a mythical magic bullet that sounds good but often fails to deliver. HPMS takes commitment by leadership and becomes the "language" that powers the people in an  organization to execute with excellence. 
Time and again, HPMS has proven to be the "secret sauce" that can create competitive advantage. Yes, how you run your business can allow you to be better than you ever imagined and outperform your industry. Just ask anybody who was at Summit, Intralase, Wavetec Vision, EV3, Vance Thompson Vision, or the other organizations who have utilized Haffey&Co to implement HPMS.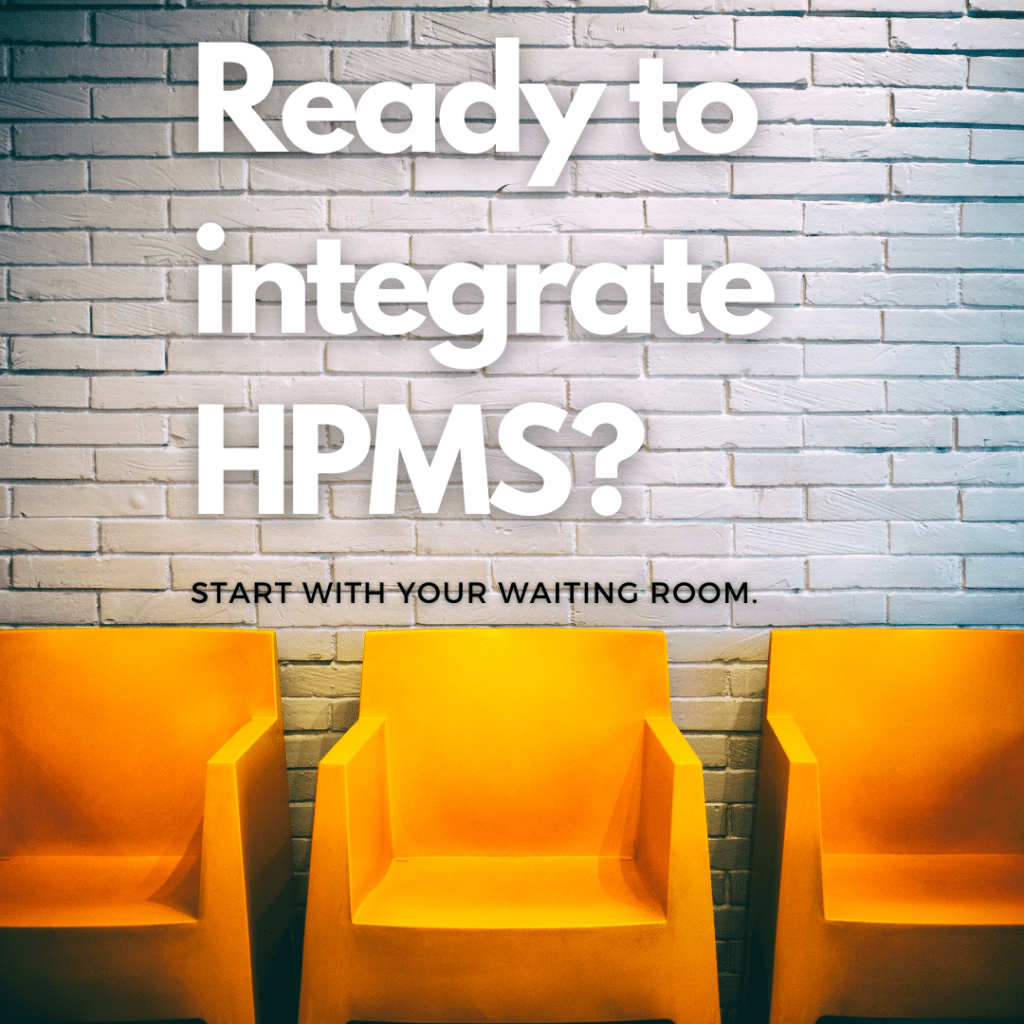 We are pleased to share that our two firms have collaborated on using HPMS to help medical practices reduce and eliminate wait times. We have posted the first module from an online training program and made it available at no cost to interested doctors!
Learn more about eliminating the wait in your medical practice: