If The Greatest Show On Earth Can Do It, So Can Your Practice
I enjoy a comeback story and often find myself rooting for the underdog. Recall homemaking guru Martha Stewart. She emerged from that insider trading scandal and jail time to a new phase in her career. Part of this included her weird yet successful pairing with rapper Snoop Dogg to do a cooking show together that lasted four seasons. Snoop Dogg himself seems to be in a perpetual state of reinvention. 
But one that surprised me was hearing that Ringling Bros. – the circus that many of us saw as kids – is back. This slice of Americana went on for 146 years before shutting down in 2017. They have completely reinvented the circus experience they originally invented a few years after the Civil War.
Gone are the ringmaster, the clowns and the elephants (as well as all the animals). The interview with executives on CBS Sunday Morning was eye-opening, as it chronicled the challenges of appealing to today's generation of kids (and their parents). 
They began with a blank slate and realized they had to "create a show that moves at the speed of TikTok." The same death-defying acts but in new packaging with new levels of danger and excitement. I predict they will be wildly successful in the just-launched two-year tour. 
Practices I've worked with that commit to making patient experience (PX) a centerpiece have witnessed an outsized benefit from that effort. Their efforts are turbocharged by social media and review sites, most of which didn't exist when I started consulting 20 years ago.
These online vehicles have made it easier for PX-centered practices to increase awareness and "spread the word" of how and why they are different from the typical medical encounter. It appeals to the patient in new ways that transcend the traditional "circus" that healthcare has become (sorry, I couldn't resist). 
My own career has been one of reinvention. The latest version of that is taking on the role as CEO/CXO for a busy refractive surgery practice here in Northern California. It's been a process of reinvention for me to take on an operating role as we re-imagined the practice.
The practice has evolved on multiple fronts over the last 3 years to include new services, a new surgeon, and a newly renovated physical office space. Below is an ordinary building exit that was re-imagined to become a meaningful moment where patients can hang up their glasses behind for good … just before leaving.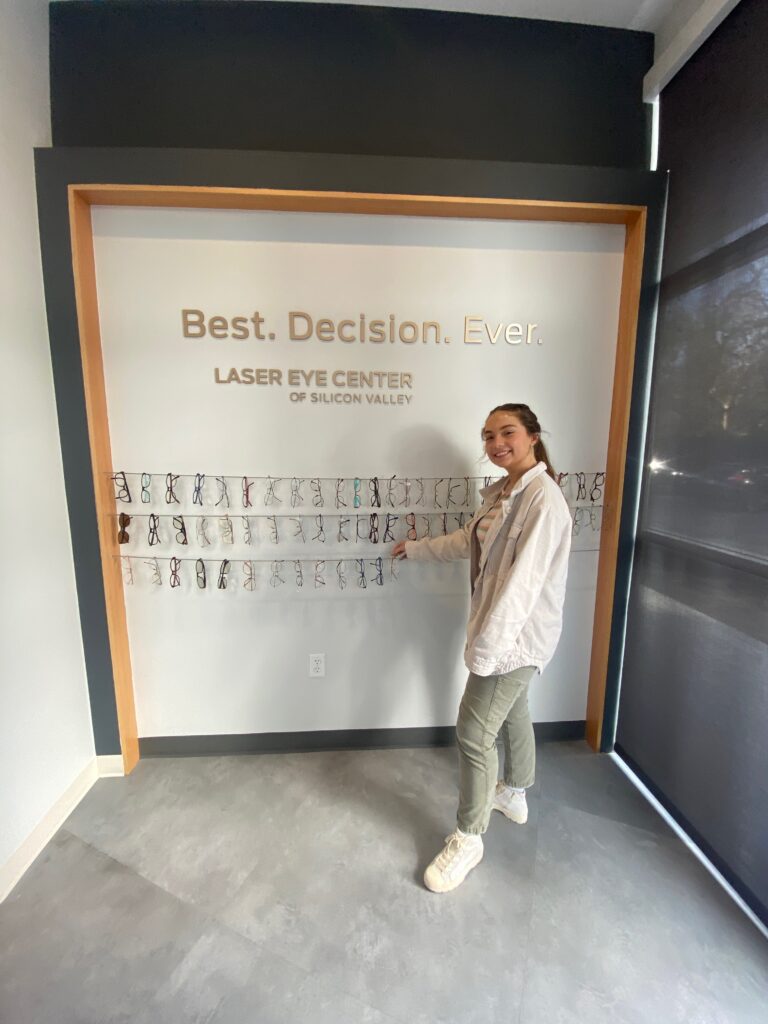 There's been a spillover effect that's sharpened my advice to clients and influenced how I approach my writing and speaking engagements. For certain, I have a keen understanding of how change efforts impact an entire practice and require close management to achieve success.
If an institution like Ringling Bros. can change, so can your practice. You may not have the ability to start with a blank slate (nor need to go through a 6-year shutdown). It doesn't even start with making any changes to the physical environment or company policy. In reality, it all begins with you and how you think about your practice:
What do you want to be known for?
What do you imagine your practice could become in 3 years?
How do you want to attract new patients and new employees?
These are just some of the topics covered in our video series that's free for subscribers and puts a dose of inspiration into your inbox several times per week. They will help put you on the path of reinvention and make your practice a PX practice!