At $3.6 trillion, healthcare spending represents about one-fifth of our GDP and employs 1 out of 8 in the workforce. So why is it that our largest industry gets near failing grades when it comes to customer satisfaction?  
The data from recent surveys indicate things are bad and getting worse:
Consumers rate going to the doctor with a score of 74 (out of 100).  This has been falling steadily from a score of 81 back in 2008. (American Customer Satisfaction Index)

Medicare patients rating overall customer service giving a composite "A" grade  only 74% of the time. (Agency for Healthcare Research and Quality)

21% of patients are reporting discrimination in their medical encounters, which we know can't be good for their patient experience. (JAMA open network) 

Nearly 10 million patients see the doctor each day, and their overall experience is sub-standard relative to what people experience in other parts of their lives. As an industry, ambulatory care ranks well below full-service restaurants (ACSI score of 79), internet retail (score of 81) and the top-rated industry defined as breweries (score of 84).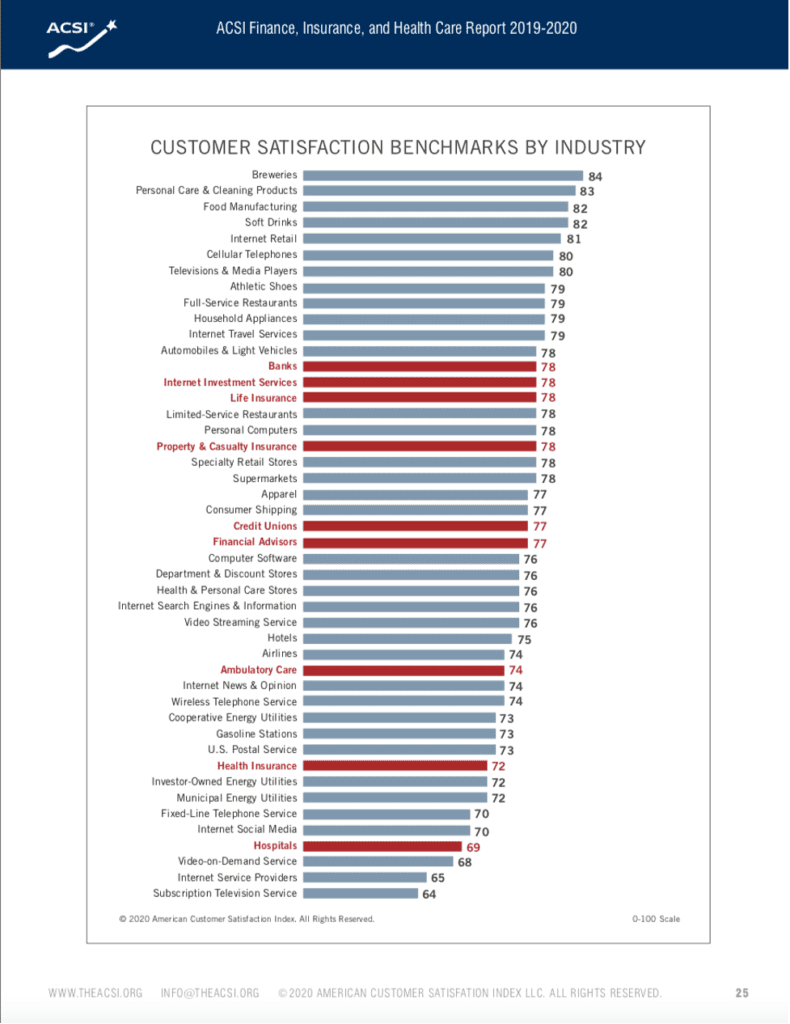 How to Go From One Star to Five: Prioritizing the Patient Experience
I suppose drinking beer is more satisfying than going to the doctor. But practices should not settle for one-star reviews by patients. Doctors can lead their teams and improve how they do what they do each and every day. That in essence is what the PX Movement is all about.  
I've recently written a book on patient experience and it's getting great reviews on Amazon. But a movement is more than a book. It takes people and their energy to overcome the status quo. We need to collectively banish the thought that equates "going to the doctor" with "poor experience."   
How do you get started?  It helps to buy and read the book. But we also need to showcase what great looks like in terms of PX. Here are some images with examples from practices that are leading the way.  We want you to submit images from your practice to be included in the gallery! Feel free to message me to be featured.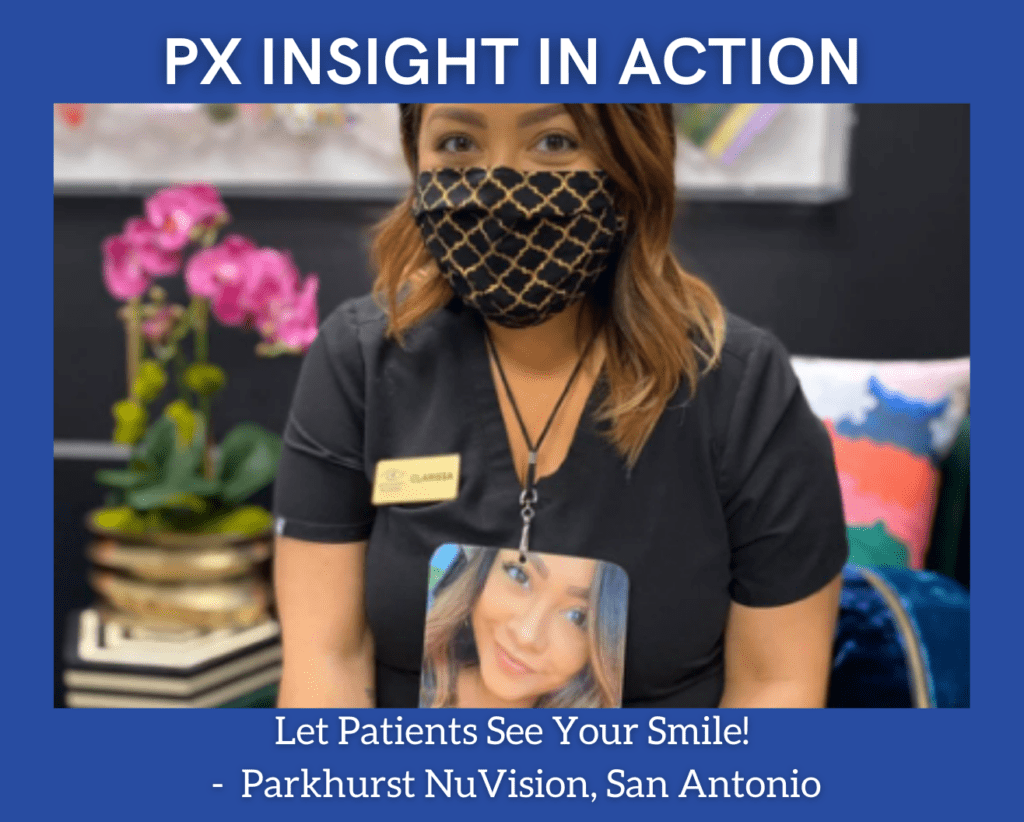 We need to have a continuous drip infusion of ideas and inspiration. You can sign up and receive a daily video highlighting one of the 57 insights preached in the book. These 1-2 minute videos will land in your inbox and be available for you to watch and share with your team. 
With feedback and participation, we will have gatherings so you can learn from other practices and industry experts and begin to put to work ideas that are proven to be effective. We are already thinking about retreats where we can meet (virtually, for now) and sip some beer or wine while we learn (gotta pay attention to what creates satisfaction!).  
We need to
offer specific solutions
and are now launching the first module on eliminating and reducing wait times, available at
www.eliminatewait.com
. Developed in partnership with
Haffey&Co
., this free sample from an online training program will help you identify and remove bottlenecks that are interfering with a better experience for patients, for staff and for doctors.  
I am on a mission with the crazy idea that we can give patients what they deserve: a much better patient experience that rivals other great customer experiences.   
A better patient experience leads to better clinical outcomes. While difficult to prove empirically, we know intuitively these two go hand-in-hand. It's no accident that high customer satisfaction scores are a leading indicator of a company's financial performance. The same likely holds true for medical practice and clinical performance (as well as stronger financials).  
Stop fretting over how to improve your practice. Start thinking about how to improve your patient experience…which will in turn increase the value of your practice in many ways.
Ready to Give Patients What They Deserve?