The pandemic has brought to light the "neglected middle child" of mental health. It's called languishing…the absence of well-being. It may feel like "meh" – not great, but not awful.
A year into the pandemic, most of us have figured out new routines when it comes to work and home life. But what hasn't escaped is the emotional toll that's been exacted, something that exists between the joy of life at one end of the spectrum and outright depression at the other. As Wharton Professor Adam Grant describes in a recent article, it's a "sense of stagnation…as if you're muddling through your days." 
Not burnout and not hopelessness, just a bit in the fog. I've certainly felt that way at times. The name for this is languishing (often described as feeling "meh"). And until we open back up fully as a society, it seems an apt description to capture how many of us are doing (if we're honest with ourselves). 
How do we break out of this feeling? Research suggests that having a project that requires focus and allows you to immerse in it is a good way to restore what Grant calls "prepandemic happiness." It's definitely something we can do as individuals. It can be as simple as getting absorbed in a puzzle; my current favorite is the Spelling Bee. Yes, I can get lost in time trying to achieve "genius" status.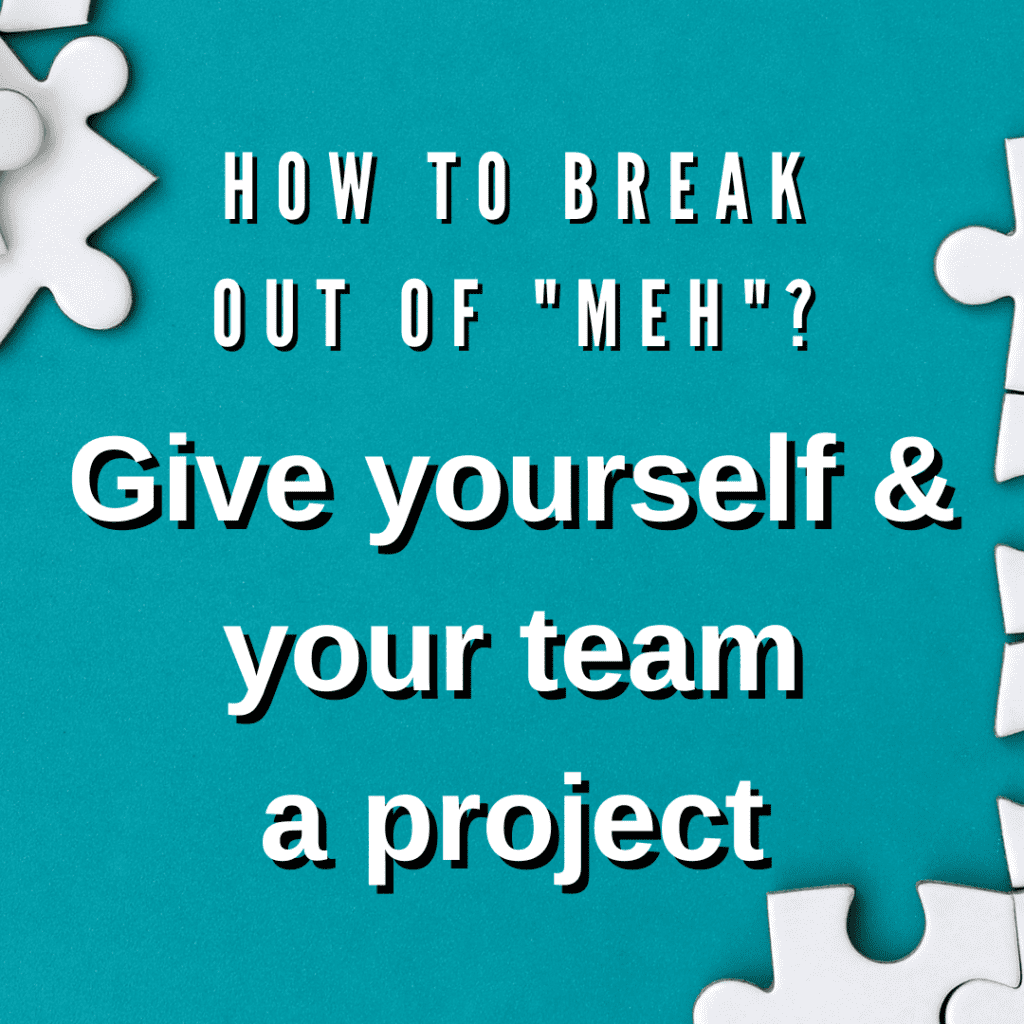 What to do When Your Team is Feeling "Meh
Is your medical team languishing? Get your team to work together on a new project to help build the practice is a great way to regain some sense of normalcy. 
Focus on improving the patient experience in your practice to shake the feeling of meh.
My book Beyond Bedside Manner has 57 different ideas to consider. Here are several ideas inspired by the book that will help your team overcome the languishing that's been so dominant this past year: 
"We are special because…" – Have everybody participate in a discussion where you list out all the ways your practice is special. Capture it all on a flipchart or computer. Look at this list and see what emerges in helping you define your USP (unique sales proposition). Want more ideas on being unique in your field? 
Engaging the Senses – Take a single room and assess not just what you see (sight) but each of the five senses. Again, this is a great team exercise that will get the juices flowing around eliminating negative cues in the patient experience.   
Build a House – Take a day with the team and go help your local Habitat for Humanity chapter. This will do more to bond team members than a pure social gathering could achieve and is more rewarding than an all-day meeting. Investing in building your team is the foundational work that will pay huge dividends as you work to improve the experience for your patients.  
Go From Languishing to Thriving
Make no mistake, there are practices that are absolutely flourishing even during the pandemic. Data from several sources suggest LASIK demand was up 30% in 2020 over the previous year. Anecdotally, I'm hearing that the elective category is up across refractive and aesthetics, in part because self-improvement is getting a higher priority when spending opportunities in other parts of people's lives have been curtailed.
If you're experiencing strong demand, that's great. But either way, it's time to check-in with your team and see how they're doing…mentally and emotionally.
Want More Ideas for Creating a Strong Team Centered on PX?